Stimulate G Spot With Erotic Audiobooks
Discover Hundreds Of Steamy Audiobooks
Our Fantasy library houses a wonderfully curated and comprehensive collection of erotic genres to tickle your fancy. Enjoy new and exclusive works by popular erotica authors regularly!
Listen To Your Favorite Audiobooks
Sync Esthesia g spot vibrator to your favorite audiobook for a truly immersive sexual experience to incite all senses.
Powerful Clitoral & G Spot Stimulator
Sensually molded dual tips with a smooth, curvy body for twofold pleasure. Esthesia g spot rabbit vibrator makes your dream of blended orgasms a reality as it tantalizes and titillates your pleasure zones with ease.

Wireless Remote Control
Texting and Sharing

Sext with your partner, share your sweet notes or intimate moments with your partner privately. Video call teasing is one of the best foreplay!

Long-Distance Intimacy

Experience fun, intimate moments with your partner despite the distance. With the Vibease app, you can control the vibrator from anywhere around the world.

Control & Tease Remotely

Send deep vibrations directly to your partner's vibrator via Wi-Fi and take control of her pleasure. Whether you are in the office or the next room, it's the perfect toy to spice things up!

Dual Stimulation
Experience the next level of pleasure. Esthesia app controlled G spot vibrator offers simultaneous clitoral and G spot stimulation, to give you explosive, mind-blowing orgasms.

Dual Stimulation with
Spotify Streaming
Vibease app controlled wearable vibrator is perfect for hands-free solo sessions and discreet forms of public play.

Enjoy your favorite local music files or Connect to your Spotify Playlist on your mobile phone while connected to a Vibease SMART vibrators. Feel the beat of your music through the synced vibrations.



Designed For Blended Orgasms
Curvy body perfectly designed for blended orgasms and fully covered in the smoothest body-safe silicone.
Silent But Powerful
Privacy matters. Enjoy powerful quiet vibrations without anyone noticing.


Smartphone
Controlled
Changing vibration settings is easy-breezy when you have full control on your smart phone.

Internal & External
Stimulation
Enjoy both clitoral and G spot stimulation for a mind-blowing blended orgasm!

Sensual
Ergonomic Design
Sensually molded dual tips with a smooth, curvy body for twofold pleasure.

Body Safe
Silicone Material
Made with premium silicone material. Waterproof, hypoallergenic and 100% body-safe.

Powerful
Quiet Vibrations
Get off without anyone noticing, even at maximum vibration output. Better than using hands!

Vibrates in Sync
with Audiobooks
Relax and be ushered away into an exciting world of erotic fantasy!

Wireless via
Internet & Bluetooth
Experience fun, intimate moments with your partner despite the distance.

USB
Rechargeable
Quick and convenient charging ensures that your toy is always ready to go, even when you're traveling.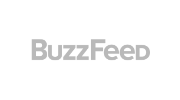 "A remote control vibrator that your partner can control remotely with an app"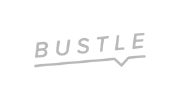 "It definitely takes any regular orgasm to a whole new level"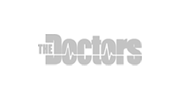 "Interactive audio books with benefits"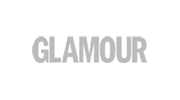 "The Bluetooth vibrator has the size and shape to fit in your underwear"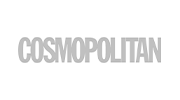 "Erotic fiction is about to get a whole lot more erotic"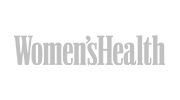 "Erotic literature makeover in the form of the Vibease vibrator"
Designed To Please
"As someone with good hand dexterity, I enjoyed Esthesia's bulbous grip and how it holds the bulk of the device's weight. The device's overall design is firm yet flexible in the right places, so you can easily move and direct the G spot stimulator to hit just where you want it to."
Jenna, Future of Sex

Syncs With Erotica
"Esthesia has many rivals from well known and reputable manufacturers, but none that I know of that sync to audiobooks for us book lovers out there. I like this vibrator. There are a lot of free stories to explore and Vibease is constantly getting new ones for free or purchase."
Voodoo, VDSM Blog

I Really Like This Toy!
"I cannot explain how happy I am to own this toy. If you have never owned a rabbit vibe before and want to try one, I highly recommend you try the Esthesia Vibrator from Vibease. You will not regret your purchase!"
Amy Louise, How To Female

Treat Yourself!
"When I use the Esthesia with the Vibease app, I feel like I'm creating a little oasis that I can slip into for a moment. I feel like I'm using a truly unique vibrator. It's a nice way to treat myself."
Finn, Fuckleberry Finn

Previous
Next