Vibrates In Sync With Erotic Audiobooks
Discover Hundreds Of Steamy Audiobooks
Our Fantasy library houses a wonderfully curated and comprehensive collection of erotic genres to tickle your fancy. Enjoy new and exclusive works by popular erotica authors regularly!
Listen To Your Favorite Audiobooks:
Sync Vibease app controlled vibrator to your favorite audiobook for a truly immersive sexual experience to incite all senses.
Powerful Lipstick in Disguise
A discreet smart vibrator, beautifully designed to bring your fantasies to life in a meaningful way. Let the smoothest body-safe silicone lipstick dance with your favorite erotic audiobooks.

Wireless Remote Control
Control & Tease Remotely

Send sweet vibrations directly to your partner's smart lipstick vibrator via Wi-Fi/Internet and take control of her pleasure. Whether you are in the office or the next room, it's the perfect lipstick she wants the most!

Long Distance Intimacy

Experience fun, intimate moments with your partner despite the distance. With the Vibease app, you can control the vibrator from anywhere around the world.

Texting and Video Calling

Sext with your partner, share your sweet notes or intimate moments with your partner privately. Take charge of her smart lipstick vibration while having video call, without leaving Vibease app!

Beauty from within
Empowering women to take control of what makes them feel good and bring out their inner beauty. Vibease Smart Lipstick is designed for portable pleasure to allow women to enjoy maximum sexual pleasure and wellness anywhere they go.

Vibrate in sync with
Spotify streaming
SMART Lipstick vibrator is perfectly discreet, strong, and quiet.

Enjoy your favorite local music or Connect to your Spotify on your mobile phone while connected to a SMART Lipstick vibrator. Feel the beat of your music through the synced vibrations.



Body-Safe
Silicone Tip
Designed for the ultimate clitoral stimulation with the tip fully covered in the smoothest body-safe silicone.
Shaped for
Discreet Pleasure
Enjoy powerful quiet vibrations from the lipstick shaped vibrator without anyone noticing.


Discreet in
Appearance
Discreet and beautifully designed to bring your fantasies to life. 100% purse friendly.

Powerful
Quiet Vibrations
Get off without anyone noticing, even at the maximum vibration output.

Long Distance
Remote Control
Control the vibrator from anywhere around the world.

Body-safe
Silicone Material
Made with premium silicone material, 100% body-safe.
Audio Erotica
Vibrations Sync
Relax and be usshered away into an exciting world of erotic fantasy!

Smartphone
Controlled
Changing vibration settings is easy-breezy when you have full control on your smartphone.

Water
Resistance
Water resistance and easy to clean.

Micro USB
Rechargeable
Quick and convenient charging ensures that the toy is always ready to go, even when you're traveling.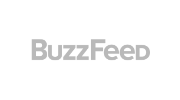 "A remote control vibrator that your partner can control remotely with an app"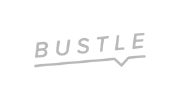 "It definitely takes any regular orgasm to a whole new level"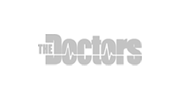 "Interactive audio books with benefits"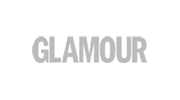 "The Bluetooth vibrator has the size and shape to fit in your underwear"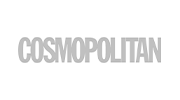 "Erotic fiction is about to get a whole lot more erotic"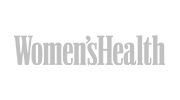 "Erotic literature makeover in the form of the Vibease vibrator"
Vibrating Panty Syncs Up To Erotica
"Vibease is special because it syncs up to erotica audiobooks for hands-free pattern play (aka it syncs with steamy moments in the audiobook for extra intensity). You can also use it with a partner anywhere in the world to heat up any steamy texts or calls."
Carina, Cosmopolitan

Vibease Your Way To An Easy O
"Vibease combines fantasy sex stories with a hands-free vibrator that slips into a panty, for a relaxing but exciting erotic experience. The vibrator is designed to vibrate in sync with the pulsating erotic story line as the sexual arousal builds up!"
Anna, AVN Magazine

The Perfect Long-Distance Partner!
"Vibease offers an Intimate app aimed at long-distance couples, allowing partners to engage in fun from half the world away. The vibrator can be controlled by either party to create realistic sensations mimicking a real-life encounter."
Alice, Daily Mail AUS

Bring Sexting To The Next Level!
"Being in a long-distance relationship is tough. However, Vibease promises to take your virtual sexy time to the next level and can be remotely controlled by your partner via an app. The vibrator also syncs up with erotic fiction so you can enjoy the ultimate immersive sexual experience."
Kayla, RSVP Line

For Avid Erotica Readers
"Avid literotica readers will appreciate this vibrator, which strategically syncs its vibrations with an erotic audiobook. You and your partner can both get one, and swap suggestions for what to listen to next. It's like a book club, but different!"
Cory, Refinery29

Panty Vibe Gives Aural Pleasure
"If you enjoy clitoral stimulation and want a high-quality app-controlled sex toy, I certainly recommend the Vibease panty vibe. With the focus on erotic audio and intimacy, the device and app seduce users with delightful pacing and by catering to fantasy, foreplay, and female desire."
Jenna, Future Of Sex

Previous
Next