Why Vibease Remote Control Vibrators?
Paired with our powerhouse Vibease App, Vibease app controlled vibrators are the missing link that you've been looking for.
Love audio erotica? Vibease app controlled vibrators vibrate in sync with your favorite audio erotica. Love sexting with your partner? They can remotely control your Vibease Bluetooth vibrator too.
What's more? Vibease has 2 kinds of remote control vibrators. The wearable vibrator, it's a discreet vibrating panties that can be comfortably worn in your undergarments. Play in bed or getting frisky outside, your hands are completely free to explore! For mind-blowing orgasms, Vibease G spot rabbit vibrator stimulates clitoris and G spot at the same time.
Discover our range of vibrator products

Unlock The Full Experience With Vibease App
Long Distance Remote Control

Vibease vibrators are in-built with smart chip utilising Bluetooth connectivity. Your partner can control your Vibease vibrators from anywhere.

Vibrate In-sync with Vibease Erotica

Vibease vibrators are programmed to vibrate in-sync with erotic audiobooks hosted on Vibease platform. Feel the vibe when listening to our audiobooks.

Chat, Voice & Video Call

Share your intimate moments with your partner and continue to send your vibrations to their Vibease vibrators. No third party app is needed, Vibease app has them all.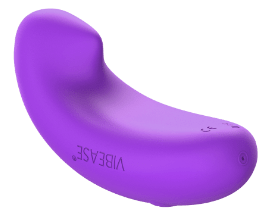 Distance doesn't matter
It does not matter if you are having a dinner with your partner at a restaurant, working in the office, or having a business trip in another country. Connect and control your partner's Vibease long distance remote control vibrator from anywhere around the world with your mobile phone. Vibease vibrating panties works like a charm for long distance relationship!
Feel The Physical Touch Of Audio Erotica
Feel the touch of your erotic fantasy as Vibease app controlled vibrators vibrate in sync with the steamy audio erotica you are listening to. Enjoy a hands-free experience with our Vibease vibrating panties, or explore your G-spot with our Esthesia rabbit vibrator. Your pleasure should not be solely imaginative.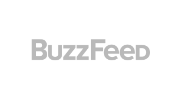 "A remote control vibrator that your partner can control remotely with an app"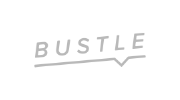 "It definitely takes any regular orgasm to a whole new level"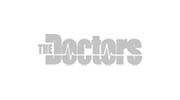 "Interactive audio books with benefits"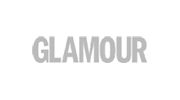 "The Bluetooth vibrator has the size and shape to fit in your underwear"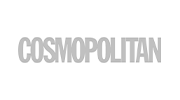 "Erotic fiction is about to get a whole lot more erotic"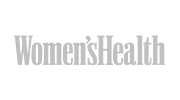 "Erotic literature makeover in the form of the Vibease vibrator"
Choose your vibe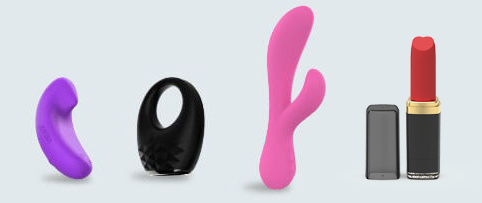 Vibrating Panties Syncs Up To Erotica
"Vibease is special because it syncs up to erotica audiobooks for hands-free pattern play (aka it syncs with steamy moments in the audiobook for extra intensity). You can also use it with partner anywhere in the world to heat up any steamy texts or calls."
Carina, Cosmopolitan

Vibease Your Way To An Easy O
"Vibease combines fantasy sex stories with a hands-free vibrator that slips into a panty, for a relaxing but exciting erotic experience. The vibrator is designed to vibrate in sync with the pulsating erotic story line as the sexual arousal builds up!"
Anna, AVN Magazine

The Perfect Long Distance Partner!
"Vibease offers a smartphone app aimed at long distance couples, allowing partners to engage in fun from half the world away. The Bluetooth remote control vibrator can be controlled by either party to create realistic sensations mimicking a real-life encounter."
Alice, Daily Mail AUS

Bring Sexting To The Next Level!
"If you are not living together during this covid pandemic, sex and relationship are difficult. However, Vibease promises to take your virtual sexy time to the next level and can be remotely controlled by your partner via smartphone app."
Kayla, RSVP Line

For Avid Erotica Readers
"Avid literotica readers will appreciate this vibrator, which strategically syncs its vibrations with an erotic audiobook. You and your partner can both get one, and swap suggestions for what to listen to next. It's like a book club, but different!"
Cory, Refinery29

Panty Vibe Gives Aural Pleasure
"If you enjoy clitoral stimulation and want a high-quality app-controlled sex toy, I certainly recommend the Vibease panty vibe. With the focus on erotic audio and intimacy, the device and app seduce users with delightful pacing and by catering to fantasy, foreplay, and female desire."
Jenna, Future Of Sex

Designed To Please
"As someone with good hand dexterity, I enjoyed Esthesia's bulbous grip and how it holds the bulk of the device's weight. The device's overall design is firm yet flexible in the right places, so you can easily move and direct the G-spot stimulator to hit just where you want it to."
Jenna, Future of Sex

Syncs With Erotica
"Esthesia has many rivals from well known and reputable manufacturers, but none that I know of that sync to audiobooks for us book lovers out there. I like this vibrator. There are a lot of free stories to explore and Vibease is constantly getting new ones for free or purchase."
Voodoo, VDSM Blog

I Really Like This Toy!
"I cannot explain how happy I am to own this toy. If you have never owned a rabbit vibe before and want to try one, I highly recommend you try the Esthesia Vibrator from Vibease. You will not regret your purchase!"
Amy Louise, How To Female

Treat Yourself!
"When I use the Esthesia with the Vibease app, I feel like I'm creating a little oasis that I can slip into for a moment. I feel like I'm using a truly unique vibrator. It's a nice way to treat myself."
Finn, Fuckleberry Finn

Felt Really Good!
"My first impression of Ruby in hand was how good it felt. Really good! Ruby will satisfy people who are seeking a gentle initiation to vibrating toys, as well as those who want a more teasing experience for orgasm denial or edging sessions."
Emma, A Shared Wife

Ruby By Vibease
"Ruby is super satin soft and very pleasing to the touch. The design useful for nipple play, teasing, precision, and broad stimulation, and that's a pretty versatile set of tasks in its own right! if you think fluttering tip designs are right for you, I would call Ruby a convincing deal."
Joshua, After The Yes

Remote control sex toys
"I owned these sex toys. We-vibe couples vibrator, Lush bullet vibrator and my favorite is Vibease panty vibrator."
Sally, United Kingdom Vibe

Cute And Lightweight!
"It's cute. It reminds me of a kawaii rabbit and is very lightweight. The ears are easily spread apart and seem to be able to return to form without issue. I also really liked the clear ring around the bottom of the Emerald that changes color every time the vibration setting changes."
Cat, SassyCat3000

Awesome Addition To Your Sex Life!
"They say big things in small packages… how true! Onyx is very intense and surprising for its size. My wife loves it. Works as it should for both, once you've got it in place. It can also be used in a few different ways, depending on your imagination!"
Johnsson. D

Previous
Next