[US ONLY] Almost Naked Organic Personal Lubricant
US $13.99
Our partner product - Good Clean Love Almost Naked Organic Personal Lubricant is a water-based lube made with aloe vera and infused with a touch of lemon and vanilla, giving it a light organic flavor. This organic Good Clean Love personal lubricant is designed for the most sensitive skin types. Almost Naked Personal Lubricant is formulated to provide a long-lasting glide without irritating chemical additives and sticky cleanup. Respect the most sensitive tissues in your body with organic ingredients and enhance your love life naturally.
Key Features
Made with aloe vera and agar (seaweed), provides a smooth, long-lasting glide that can be reactivated during use with just a few drops of water, or perhaps a wet kiss!
100% vegan, petrochemical-free, glycerin-free & paraben-free.
Made with 95% organic ingredients, Oregon Tilth Certified Organic.
Almost Naked Organic Personal Lubricant responds to your own internal moisture and dries without any sticky cleanups.
Almost Naked Lubricant available in 4-oz.
The natural flavors used give this product a light scent and flavor.
Compatible and safe to use with latex, polyisoprene, and polyurethane condoms.
Safe to use with silicone toys. Especially Vibease and Esthesia!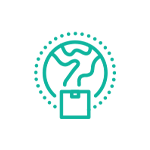 Worldwide Delivery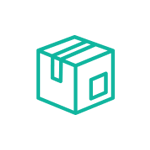 Discreet Packaging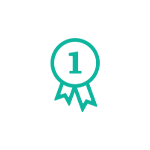 1-year Warranty
Overall Rating
8 customer reviews
Testimonial
by Kerry - Verified Purchase
I use Good Clean Love samples when I do pelvic floor exams in my physical therapy practice and do not have to worry about sensitivities the patient might have. I also send a sample home with each patient and let them know where they can purchase it locally. My patients love knowing they are getting a product that is locally made. And I love recommending Good Clean Love products!
Testimonial
by Celine - Verified Purchase
I was always afraid of using any type of lube with my partner. I'd heard of chemical rashes and other unruly things happening and dryness. When I heard about Good Clean Love I immediately wanted to try it and it was the best decision! I love it! And so does my partner! It smells great, tastes great, and doesn't leave dryness or any kind of rash. It's an amazing product and I'm so happy that I came across it!
Testimonial
by Andrew - Verified Purchase
This lube is amazing! My partner and I use it exclusively now. She used to complain about irritation after sex when we used other lubes but she says this one gives her none AND it feels better. I like it because it doesn't leave behind any residue and it smells pretty good too, and a very natural smell at that. Another plus is that it actually tastes good! Pretty incredible. Both of us can perform oral sex without any unpleasant tastes like the ones you get with other lubes. In short, this lube is amazing and everyone should use it!
PS It's vegan and cruelty-free. Perfection in a tube.
Testimonial
by Shauna Vidueira - Verified Purchase
Almost Naked is the perfect name for this! This unscented lubricant is so light you cant tell its there, it just makes things smoother! I like that it doesn't linger and leave too much moisture in your nether regions. It also does not leave a sticky feeling after use like some others. There is no scent whatsoever, and doesn't irritate my sensitive skin. I am happy with this and have even purchased more! Love it!
Testimonial
by Debra - Verified Purchase
Your lubricant has been a lifesaver for many of my patients---the best lubricant ever! Thank you Good Clean Love! I'm relieved that there has not been one patient who had been "allergic" to it!
Testimonial
by Brandi - Verified Purchase
We have really appreciated having the sample sizes to use for internal exams and to give out to our postpartum clients who are in a naturally drier state due to breastfeeding. Its great to offer our clients a natural product we feel good about!
Testimonial
by LC - Verified Purchase
Great product! I'm 67 and my friend is 74. This stuff is incredibly smooth and lasts as long as we do (and we've been going on for years!)
Testimonial
by Krista - Verified Purchase
I was looking for a fertility friendly lubricant and came across this one. I decided to give it a try and LOVED the smell and taste of it. Knowing it was safe, we used it while trying to conceive, and low and behold, I became pregnant during our first go around of trying. We love this lubricant, both for the fact it is organic, but also the simplicity of how it works. Highly recommended.
We prioritize your privacy as much as ours. We will send out your product in plain anonymous packaging to preserve your privacy. Only recipient name and shipping address will appear on the packaging.

However, due to International shipment requirement, a label of "Handheld Massager" will be displayed on International shipment packaging.
We accept payment in PayPal as well as most of the major credit cards. If you do choose to use credit card to make the payment, please click on the "Don't have a PayPal account?" button, as shown in the screen shot below.
If you do need any further clarification, please contact us at
info@vibease.com
.
If you encounter issue when making payment with your credit card, below are some possible solutions:
Please make sure you have sufficient credit on your card.
Please make sure your card is in good condition.
If your credit card is linked to any of your PayPal account, please make sure the linkage is confirmed and in good condition. You can either confirm or remove the linkage and try to use your card to make the payment again.
After the above, if the problem persists, please capture a screen shot of the error message shown on screen, email it to us at
info@vibease.com
, we will assist further.
Your purchase will appear as a charge from "VPL".
Please contact us at
info@vibease.com
with the following:
Order code
Detailed description regarding the issue of the product.
A photo of the product with the product packaging box.
*Please do not discard the item, we may need it to be returned for further investigation purposes.
**Please do not ship the item back to us without contacting us via email, as most of the issues can be resolved via email.
Your shipment tracking number will be emailed to you once it is available from our shipping partner. Usually you will receive it on the next day, or the day after.
Do email us at
info@vibease.com
if you do not receive your tracking number two days (excluding Saturday, Sunday & Public Holiday) after your order.