Esthesia Clitoral & G-spot Vibrator
US $139.00 US $132.05
Feel the intense pleasure with Esthesia design and built to stimulate her clitoris and G-spot. It is Bluetooth enabled to allow you to connect with Vibesae App for the best experience - for divine pleasure
Key Features
Carefully moulded tips to massage both G-Spot and C-Spot.
Solo fun or as a great accompaniment to foreplay.
Sync the vibration with your favorite erotic audiobooks.
Stay intimate with your partner from anywhere.
Fully customizable vibration with your preferred strength and pattern.
USB rechargeable. Up to 3 hours of play, no more batteries.
Waterproof for fun moments in the shower.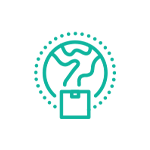 Worldwide Delivery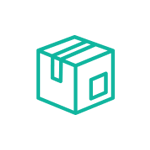 Discreet Packaging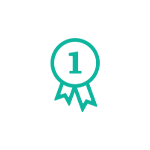 1-year Warranty
Overall Rating
7 customer reviews
THREE MINUTES is ALL!
by Lissy Bear - Verified Purchase
I was scared to use this at first, the size was pretty big to me. I turned it on and waited... Got some food in my stomach and made sure I was hydrated 😂. When I finally got the courage to use this bad boy, babyyyyyy when I tell you THREE MINUTES is ALL I needed and I arrived at my destination promptly.

If you've never had an orgasm before, proceed with caution. THIS WILL PUT YOU OUT !
Very good stimulating
by Nicholson
Oh Hell it blew her mind! It was very stimulating and sent her over the edge several times real quick. She loved it so much! Would recommend.

Misspelled my email and it got corrected fairly quickly. Good customer service.
Found my g spot with this!
by Emily Clarke
Love this toy so much. Not too sure if I have actually found my g spot, but this toy is definitely flexible enough to stimulate different "spot" in me, and I had so much fun with it while listening to their audio porn lol.

The price is a little steep, but it sure does its job well on me!
Designed To Please
by Jenna Owsianik, Future of Sex - Verified Purchase
As someone with good hand dexterity, I enjoyed Esthesia's bulbous grip and how it holds the bulk of the device's weight. My hand contours around it easily and it feels snug.

The device's overall design is firm yet flexible in the right places, so you can easily move and direct the G-spot stimulator to hit just where you want it to.
Treat Yourself!
by Finn, Fuckleberry Finn - Verified Purchase
When I use the Esthesia with the Vibease app, I feel like I'm creating a little oasis thatI can slip into for a moment. I feel like I'm using a truly unique vibrator.It's a nice way to treat myself.
Syncs With Erotica
by Voodoo, VDSM Blog - Verified Purchase
Esthesia has many rivals from well known and reputable manufacturers, but none that I know of that sync to audiobooks for us book lovers out there. I like this vibrator. There are a lot of free stories to explore and Vibease is constantly getting new ones forfree or purchase.

And if I'm not in the mood for a story I can just switch over to Quick Play. My partner was able to sync their phone as welland that provided a new level of sexiness to our playtime!
I Really Like This Toy!
by Amy Louise, How To Female - Verified Purchase
I cannot explain how happy I am to own this toy. If you have never owned a rabbit vibe before and want to try one, I highly recommend you try the Esthesia Vibrator fromVibease. You will not regret your purchase!
We prioritize your privacy as much as ours. We will send out your product in plain anonymous packaging to preserve your privacy. Only recipient name and shipping address will appear on the packaging.

However, due to International shipment requirement, a label of "Handheld Massager" will be displayed on International shipment packaging.
We accept payment in PayPal as well as most of the major credit cards. If you do choose to use credit card to make the payment, please click on the "Don't have a PayPal account?" button, as shown in the screen shot below.
If you do need any further clarification, please contact us at
info@vibease.com
.
If you encounter issue when making payment with your credit card, below are some possible solutions:
Please make sure you have sufficient credit on your card.
Please make sure your card is in good condition.
If your credit card is linked to any of your PayPal account, please make sure the linkage is confirmed and in good condition. You can either confirm or remove the linkage and try to use your card to make the payment again.
After the above, if the problem persists, please capture a screen shot of the error message shown on screen, email it to us at
info@vibease.com
, we will assist further.
Your purchase will appear as a charge from "VPL".
Latest version of Vibease device is compatible with iPhone and Android phones that support Bluetooth 4.0 (BLE). Here is a list of phones that are compatible with Vibease:
iPhone 4S and later
iPod Touch 5th Generation and later
iPad (3rd gen & 4th Gen)
iPad Mini
Google Nexus 6
Google Nexus 5
Google Nexus 4
HTC One (M9)
HTC One (M8)
HTC One (M7)
LG G4
LG G3
LG Flex
Samsung Galaxy Note 5
Samsung Galaxy Note 4
Samsung Galaxy Note 3
Samsung Galaxy Note 2
Samsung Galaxy S6 Edge+
Samsung Galaxy S6 Edge
Samsung Galaxy S6
Samsung Galaxy S5
Samsung Galaxy S4
Samsung Galaxy S5
Samsung Galaxy S3
Sony Xperia Z5
Sony Xperia Z4
Sony Xperia Z3
Sony Xperia Z2
OnePlus
Note
: Samsung Galaxy models require at least
Android 4.4.2 KitKat
.
Please check back for updates as we add new phone models to this rapidly growing list. Please let us know if you are not sure if your Android phone is compatible with Vibease.
Yes, we ship to most of the countries. Shipping fee does not include extra fees from Customs, or additional costs associated with your country.

Please note that we are not responsible for these Customs fee or additional costs associated with your country. If the shipment was being sent back due to the recipient refusal of paying the Customs tax and duties, we will have the order abandoned and all sales will be final as the recipient is responsible for all duties and taxes applicable to the country of delivery.
Please contact us at
info@vibease.com
with the following:
Order code
Detailed description regarding the issue of the product.
A photo of the product with the product packaging box.
*Please do not discard the item, we may need it to be returned for further investigation purposes.
**Please do not ship the item back to us without contacting us via email, as most of the issues can be resolved via email.
Your shipment tracking number will be emailed to you once it is available from our shipping partner. Usually you will receive it on the next day, or the day after.
Do email us at
info@vibease.com
if you do not receive your tracking number two days (excluding Saturday, Sunday & Public Holiday) after your order.