Happy Rabbit Love Storage Zip Bag
US $20.00 US $15.00
This silicone storage case says it all, quite literally. Designed to keep your toys loved and happy. It is easy to wipe clean, has a zipper closure and, if you pick up a padlock, it is lockable for complete privacy. What are you waiting for? Hop to it! The best of both worlds, this silicone pouch is somewhere between a soft bag and a hard case. It holds its shape, making it super-discreet should anyone take a peep in your toy drawer, but is squishable for squeezing into your overnight bag or suitcase.
Key Features
Case dimension 10 inches in length by 4.7 inches in height by 1.75 inches in depth.
Will keep your toys in tip top condition.
Wipe clean silicone for hygienic storage.
Discreet design looks like a makeup bag or bikini pouch.
Lockable zippers for total privacy, just pick up a padlock.
Plenty of room for a small toy, charger and your favorite lubricant.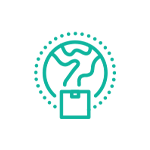 Worldwide Delivery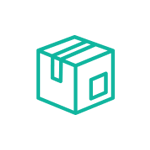 Discreet Packaging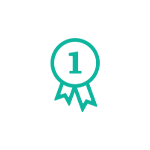 1-year Warranty
Overall Rating
3 customer reviews
Perfect multi-purpose storage bag.
by Deidra - Verified Purchase
I did use it to store my vibrator and lube, but it sure is multi-purpose storage bag to me. Perfect size for travelling or carrying in your bag. If you don't have a such a bag yet, you should totally get this.
Black color is the best
by Elisha - Verified Purchase
Like the 'Love, Love, Love' design in black, discreet, looks just like a make-up bag. Size-wide, definitely big enough for my Vibease with a normal lubricant. Finally my 'stuff' aren't lying around somewhere in my closet anymore.
LOVE!
by a she - Verified Purchase
Totally in love with the bag. Fits my toys and lube. To be honest, you can use it for your make-up case too!