Hitachi Magic Wand Rechargeable
US $129.00
The Classic Is Now Cordless For Anywhere Vibrations! After over 30 years, we've freed the Magic Wand from its electrical cord –– and kept the power and stimulating massage you love. Your Magic Wand Rechargeable delivers powerful, penetrating vibrations, whether you are looking to soothe an aching shoulder or a more intimate massage experience.
Key Features
Magic Wand Rechargeable. 13" long, 2.5" wide, 2" firm silicone head.
4-speed selector switch. 4 vibration patterns.
Registered with the FDA as a Medical Device.
Rechargeable is fully charged after 3 hours, and it will run for 3 hours on a single charge..
Plug 'n' play: will operate while plugged into wall.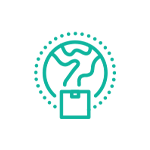 Worldwide Delivery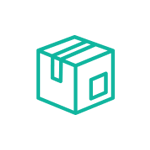 Discreet Packaging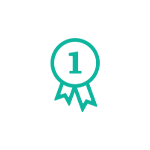 1-year Warranty
Overall Rating
3 customer reviews
Review: Hitachi Magic Wand – The Cadillac of Vibrators
by ZOE - Verified Purchase
My boyfriend originally introduced me to the Hitachi Magic Wand. He touched it to my clit and I exploded in orgasmic bliss. I loved the thing.
On high speed, this thing felt incredible and had me cumming in no time at all. Anxious to see just how powerful this vibe was, I slipped a dildo inside of me and touched the Wand to it. I could feel the vibrations up inside of me triggering another orgasm.
I have found a new favorite toy. I absolutely LOVE the Hitachi Magic Wand and have been recommending it to anyone who likes strong vibration.
THE MOST MAGICAL SEX TOY OF ALL
by Miss Ruby - Verified Purchase
The Magic Wand Original is large. It can double as a small child's baseball bat. Or a home defense weapon. It's about a foot long, moderately heavy, and hard. It's undeniably indiscreet. And despite all of this, I love it.
My clitoris needs two things: (1) strong power and (2) firm pressure. This excels in both. Generally, second and third helpings of orgasm cake are harder to achieve than the first, but this vibrator is so powerful that even thirds is easy for me. The first time I used this toy, I came in under a minute. And I went on to help myself to seconds and thirds (and so on) within the following ten minutes.
One Vibe to Rule them All
by Slutty Girl Problems - Verified Purchase
Get ready to be acquainted with the only, the only, Original Magic Wand (formerly the Hitachi) aka: the one vibrator to rule them all, the holy grail and Cadillac of vibrators, and an untamed beast who's unrelating vibrations refused to be silenced or subdued.
For many women, orgasm is a struggle – and having the Cadillac of vibrators at your disposal can bring that mythical fantasy to a reality if you've been struggling to reach it. If you're the kind of girl who's become frustrated with your fingers, and even toys, the powerful vibrations of the Hitachi just may be enough to finally bring you over the edge.
We prioritize your privacy as much as ours. We will send out your product in plain anonymous packaging to preserve your privacy. Only recipient name and shipping address will appear on the packaging.

However, due to International shipment requirement, a label of "Handheld Massager" will be displayed on International shipment packaging.
We accept payment in PayPal as well as most of the major credit cards. If you do choose to use credit card to make the payment, please click on the "Don't have a PayPal account?" button, as shown in the screen shot below.
If you do need any further clarification, please contact us at
info@vibease.com
.
If you encounter issue when making payment with your credit card, below are some possible solutions:
Please make sure you have sufficient credit on your card.
Please make sure your card is in good condition.
If your credit card is linked to any of your PayPal account, please make sure the linkage is confirmed and in good condition. You can either confirm or remove the linkage and try to use your card to make the payment again.
After the above, if the problem persists, please capture a screen shot of the error message shown on screen, email it to us at
info@vibease.com
, we will assist further.
Your purchase will appear as a charge from "VPL".
Yes, we ship to most of the countries. Shipping fee does not include extra fees from Customs, or additional costs associated with your country.

Please note that we are not responsible for these Customs fee or additional costs associated with your country. If the shipment was being sent back due to the recipient refusal of paying the Customs tax and duties, we will have the order abandoned and all sales will be final as the recipient is responsible for all duties and taxes applicable to the country of delivery.
Please contact us at
info@vibease.com
with the following:
Order code
Detailed description regarding the issue of the product.
A photo of the product with the product packaging box.
*Please do not discard the item, we may need it to be returned for further investigation purposes.
**Please do not ship the item back to us without contacting us via email, as most of the issues can be resolved via email.
Your shipment tracking number will be emailed to you once it is available from our shipping partner. Usually you will receive it on the next day, or the day after.
Do email us at
info@vibease.com
if you do not receive your tracking number two days (excluding Saturday, Sunday & Public Holiday) after your order.