Pillow Talk Sassy G-Spot Massager
US $55.00 US $46.20
The BMS Pillow Talk Sassy is a G Spot vibrator propelled by PowerBullet technology for deep, rumbly vibrations. With an elegant design featuring a Swarovski crystal button, the Pillow Talk Sassy offers its users both beauty and pleasure. Its soft, flexible body helps you discover your every desire, while the large tip is curved for ultimate G-Spot pleasure. For added stimulation, there is a delicate contour with an elegant curve running along each side. The beautiful handle has a padded cushion texture and a dazzling Swarovski crystal button for a luxurious look. In the brief time that the Pillow Talk Sassy G-Spot Vibrator has been available, it's become is an international best seller. It expresses beauty, fun and power with Sassy being the pinnacle of these ideals. With its rechargeable battery and included USB charging cord, the Pillow Talk Sassy G-Spot Vibe is always ready when you are.
Key Features
G Spot vibrator for optimal G Spot stimulation.
PowerBullet technology for deep, rumbly vibrations.
Elegant design featuring a Swarovski crystal button.
Silky smooth silicone finish.
Padded cushion texture for comfortable grip.
Length: 8.0 in (203 mm).
USB-Rechargeable battery and use time of up to 2.5 hours.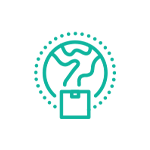 Worldwide Delivery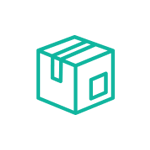 Discreet Packaging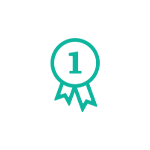 1-year Warranty
We prioritize your privacy as much as ours. We will send out your product in plain anonymous packaging to preserve your privacy. Only recipient name and shipping address will appear on the packaging.

However, due to International shipment requirement, a label of "Handheld Massager" will be displayed on International shipment packaging.
We accept payment in PayPal as well as most of the major credit cards. If you do choose to use credit card to make the payment, please click on the "Don't have a PayPal account?" button, as shown in the screen shot below.
If you do need any further clarification, please contact us at
info@vibease.com
.
If you encounter issue when making payment with your credit card, below are some possible solutions:
Please make sure you have sufficient credit on your card.
Please make sure your card is in good condition.
If your credit card is linked to any of your PayPal account, please make sure the linkage is confirmed and in good condition. You can either confirm or remove the linkage and try to use your card to make the payment again.
After the above, if the problem persists, please capture a screen shot of the error message shown on screen, email it to us at
info@vibease.com
, we will assist further.
Your purchase will appear as a charge from "VPL".
Yes, we ship to most of the countries. Shipping fee does not include extra fees from Customs, or additional costs associated with your country.

Please note that we are not responsible for these Customs fee or additional costs associated with your country. If the shipment was being sent back due to the recipient refusal of paying the Customs tax and duties, we will have the order abandoned and all sales will be final as the recipient is responsible for all duties and taxes applicable to the country of delivery.
Please contact us at
info@vibease.com
with the following:
Order code
Detailed description regarding the issue of the product.
A photo of the product with the product packaging box.
*Please do not discard the item, we may need it to be returned for further investigation purposes.
**Please do not ship the item back to us without contacting us via email, as most of the issues can be resolved via email.
Your shipment tracking number will be emailed to you once it is available from our shipping partner. Usually you will receive it on the next day, or the day after.
Do email us at
info@vibease.com
if you do not receive your tracking number two days (excluding Saturday, Sunday & Public Holiday) after your order.