Vibease Remote Control Bluetooth Vibrator
US $119.00 US $95.20
Vibease, a comfortable, wearable Bluetooth vibrator. We allow women to slip it inside their undergarment whenever they want. The tip is specially designed to make it easy for women to locate the sweet spot while ensuring the vibrator remains steadily in place.

Connect to Vibease app to allow long distance remote control via Bluetooth and Internet, makes it the best toy for long distance relationship!
Key Features
Lightweight, hands-free wearable silicone vibrator for perfect discretion.
Solo fun or as a great accompaniment to foreplay.
Sync the vibration with your favorite erotic audiobooks.
Stay intimate with your partner from anywhere.
Fully customizable vibration with your preferred strength and pattern.
USB rechargeable. Up to 3 hours of play, no more batteries.
Waterproof for fun moments in the shower.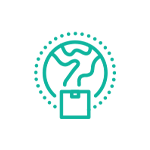 Worldwide Delivery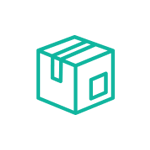 Discreet Packaging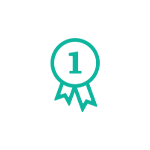 1-year Warranty
Overall Rating
37 customer reviews
Super quiet!!
by Rebecca Ramos
I love that this works for long distance relationships so well! The power and variation is amazing
Nice little toy with sexy audios..
by Amy Moore - Verified Purchase
As with any new toy, it's trial and error with this one and the app. Some free audios from the app did get me into the mood and pretty much had fun with it.

I'll play with it again when my SO comes online later.
Great when it lasts
by Floof - Verified Purchase
It's strong, it's quiet and the Bluetooth control is fun.

The Bluetooth does really drain the power and while the previous one I bought lasted about 2.5 years with barely using the Bluetooth connection, the last one I bought only lasted around a year with using the connection pretty regularly.
Let me tell you, I was searching for a Bluetooth vibrator with my FWB for this lockdown shit. Oh my, this is it! the ultimate pleasure.
Facetime and sex
by Diego-Lockdown
I never thought long distance sex is so arousing. I controlled the vibrator from a different city and gave her orgasms. In return, she allowed to watch her cum. The app has a video call function. Dudeee... it's so sexy. The COVID situation has a bright side for me
Decent Bluetooth vibrator
by JasonB
I tried 4 Bluetooth vibrators. By far this is the most decent. The price justifies the quality. Some of the cheap Bluetooth vibrators were poorly made. The apps were terrible with broken English
It saved my relationship.
by MikeSpotify
The lockdown situation really sucks. It stressing my gf out, stressing out our relationship. We've been together for almost 2 years. We facetime every day but we don't feel the intimacy. I saw Vibease on reddit and give it a try. She loves it. Facetime is very intimate now. Vibease saved my relationship
Swiss army vibrator
by Sandhya
My housemate owns a small swiss army knife. I would say Vibease is the swiss army vibrator, it has multi-functions to please a woman. For a personal me time and with my bf.
Best purchase, love it
by Danielle - Verified Purchase
One of the best purchase I ever bought. I actually ended up buying another one for my best friend and she is really happy with the product too. So thanks :)
Best little tool!
by Christine Ingels - Verified Purchase
This is my go-to for when I need to get the job done. The charge lasts forever and the texture is silky smooth. And the wireless.is definitely worth the money.
Cute little vibe
by LDR couple - Verified Purchase
It was a gift from my bf, we both enjoy it so much over video call! Perfect for our ldr.

I love the shape of it, and how quiet it is even with the strongest pulse.
Great service and product
by Loyal supporter - Verified Purchase
I had supported vibease ever since they launched their first iPhone version. It worked great for my long distance relationship back then.

Unfortunately my old vibe had broken down. Recently just bought a new purple vibease, still love it!
Awesome Vibe
by A Happy Customer - Verified Purchase
My order arrived pretty late. It took almost 2 weeks to reach, but it definitely worth the wait! Love the discreet design of it. It would be great if some of the video guides are readily available from their website, it would save me some time googling them. Well, it may not has the strongest vibration, but it sure does the job for me! And this vibe is quiet too, I am gonna wear it out one day for sure!
Must have accessory for an iPhone
by SluttyJill
After some savings, I upgraded to iPhone 11. To splurge a little bit more, I decided to try app controlled vibrator. It does the job, I had multi orgasms every time I paired it with the erotica. So sexy. Yum. Very happy with my decision.
Discreet and nice
by A.J. - Verified Purchase
My first vibrator! Small and discreet, yet powerful... I wasn't not at all intimidated by it. "It looks classy"

Fantastic customer service, as there were no problems, and it actually arrived ahead of scheduled delivery. This item and seller will be bookmarked/fav'd. Thank you.
Must have for a bdsm
by Dominic
I'm a dom. I love to punish my sub with unstoppable orgasms. HUAHUAUA
This little toy is a must have for bdsm


1 year later, still loving it
by CherryPie
I'm very stingy in giving a product review. I would wait for a few months so I can give a honest review. Not just a first impression. When I purchased Vibease, I was pleased. I give it 4 / 5. The more I use it, the more I love it. Fast forward 1 year now, I give it 5/5.
Whisper quiet
by NaughtySam
I have a roommate. so I need a super quiet vibrator. Vibease is one of them. Since I can control it from the phone, my roommate won't notice something is cooking down there. LMAO
Not intimidating
by BryantM
Honestly, I was kind of intimidated when my wife said she wants to try a vibrator to spice up our sex life. After browsing many kinds of vibrators. I decide to get Vibe ease since it's small and cute. Not competing with my manhood. It does a great job, my wife has a strong orgasm every time we use Vibease together
Recommended for first vibrator
by Merilyn
This is my first vibrator. I love the shape, it's small. Not explicit. I was too scared if I have to stick a vibrator into my vajajay.
Best panties vibe
by LilSecret
I wanted to try how it feels when orgasm in the park. Vibease is so fun for outdoor orgasm. You should try but don't tell anyone
OMG OMG OMG Ooooooooo Myyyyyyyy godddddddd. When I just woke, I just use the preset vibration. It has 5 patterns.
This is the first time I saw my wife had such a strong orgasm. Her body was tense, shaken and suddenly she screamed so loud. She said this is the strongest orgasm she ever experienced.
Bought it, received it and I came
Squirt for the first time
by Liz
I kid you not, this vibrator made me squirt. I use for almost half an hour, suddenly I felt like I want to pee. I could hold it, it burst out. It gave me amazing pleasure, i never felt this before. Something just came out of you. I felt so good
I'm using iphone and the Bluetooth connection is great. Easy to setup. Good vibes for sure.
Great addition to your collections
by Monica***
I own many kinds of vibrators. This is a great addition to my collection. It's my new favorite. What I like the most is the app has downloadable erotica
Multi functions multi purpose
by Heather Fowler
This vibrator can be used for any occasion lol. With or without a partner. The quality is amazing.
I'm not comfortable using a big dildo. This is a perfect size. I cum and cum again
Travel buddy
by Ms Travel
It's small. I put it in my purse and bring it everywhere. Best companion during travel
VIBEASE REVIEW (UPDATED MODEL)
by THEMINXYMILLY - Verified Purchase
The top of the Vibease now sits at my vaginal opening. It curves with my body and becomes nestled between my labia. The vibrations now stimulate more of my vulva and clitoris, meaning it's more pleasurable.
For a little added bonus, going out to dinner while wearing the Vibease, in a very crowded restaurant with a romantic partner that has total control of the vibe, ends with a pleasantly full belly, soaking wet underwear and passionate, kinky sex.
Small with with strong power
by Yvette
Small. Discreet. I like the vibration, very strong.
outstanding gift
by Holly J.
Received it in my mail today. It must be from my secret admirer. outstanding vibrator
My Review of the Vibease
by Taladrea's Tumbles - Verified Purchase
Vibease truly does come with all the bells and whistles of a luxury model.
The awesome thing about the chat is that you can text, set scenes as well as send those naughty sexts you may want to do. Its all on a private server and the best part is with pictures they do not save to your phone at all. While the hubby had control of the BoB he had total control of what happened with the vibrations. It was easy to control according to him.
Should You Buy This Long Distance Vibrator?
by Jennifer Craig - Verified Purchase
I slipped the Vibease on in the morning, and it was so comfortable, that I actually did forget I was wearing it for a while in the morning. Around midday, my husband and I started to exchange some naughty texts. My Vibease was connected to the app, so I knew he could start controlling it whenever he wanted to.
Here's my final verdict in my Vibease review: 8/10. I think there always room for improvement, but this is a pretty great example of all the things that long distance vibrators do right.
Review: Vibease
by MISS J - Verified Purchase
Mr. B found himself alone at home and so we decided to put the toy into action. On first use we decided I'd chose an erotic fantasy audio book from the in app library. I was ready to let my imagination do the work (as well as Mr. B changing the speed of the toy!)
I must say this was something I hadn't experienced before and was a little hesitant at first, but overall I found it great fun!
We prioritize your privacy as much as ours. We will send out your product in plain anonymous packaging to preserve your privacy. Only recipient name and shipping address will appear on the packaging.

However, due to International shipment requirement, a label of "Handheld Massager" will be displayed on International shipment packaging.
We accept payment in PayPal as well as most of the major credit cards. If you do choose to use credit card to make the payment, please click on the "Don't have a PayPal account?" button, as shown in the screen shot below.
If you do need any further clarification, please contact us at
info@vibease.com
.
If you encounter issue when making payment with your credit card, below are some possible solutions:
Please make sure you have sufficient credit on your card.
Please make sure your card is in good condition.
If your credit card is linked to any of your PayPal account, please make sure the linkage is confirmed and in good condition. You can either confirm or remove the linkage and try to use your card to make the payment again.
After the above, if the problem persists, please capture a screen shot of the error message shown on screen, email it to us at
info@vibease.com
, we will assist further.
Your purchase will appear as a charge from "VPL".
Latest version of Vibease device is compatible with iPhone and Android phones that support Bluetooth 4.0 (BLE). Here is a list of phones that are compatible with Vibease:
iPhone 4S and later
iPod Touch 5th Generation and later
iPad (3rd gen & 4th Gen)
iPad Mini
Google Nexus 6
Google Nexus 5
Google Nexus 4
HTC One (M9)
HTC One (M8)
HTC One (M7)
LG G4
LG G3
LG Flex
Samsung Galaxy Note 5
Samsung Galaxy Note 4
Samsung Galaxy Note 3
Samsung Galaxy Note 2
Samsung Galaxy S6 Edge+
Samsung Galaxy S6 Edge
Samsung Galaxy S6
Samsung Galaxy S5
Samsung Galaxy S4
Samsung Galaxy S5
Samsung Galaxy S3
Sony Xperia Z5
Sony Xperia Z4
Sony Xperia Z3
Sony Xperia Z2
OnePlus
Note
: Samsung Galaxy models require at least
Android 4.4.2 KitKat
.
Please check back for updates as we add new phone models to this rapidly growing list. Please let us know if you are not sure if your Android phone is compatible with Vibease.
Yes, we ship to most of the countries. Shipping fee does not include extra fees from Customs, or additional costs associated with your country.

Please note that we are not responsible for these Customs fee or additional costs associated with your country. If the shipment was being sent back due to the recipient refusal of paying the Customs tax and duties, we will have the order abandoned and all sales will be final as the recipient is responsible for all duties and taxes applicable to the country of delivery.
Please contact us at
info@vibease.com
with the following:
Order code
Detailed description regarding the issue of the product.
A photo of the product with the product packaging box.
*Please do not discard the item, we may need it to be returned for further investigation purposes.
**Please do not ship the item back to us without contacting us via email, as most of the issues can be resolved via email.
Your shipment tracking number will be emailed to you once it is available from our shipping partner. Usually you will receive it on the next day, or the day after.
Do email us at
info@vibease.com
if you do not receive your tracking number two days (excluding Saturday, Sunday & Public Holiday) after your order.
You can control the vibrator from anywhere. Distance doesn't matter as long you have the internet. Vibease uses Bluetooth 4.0. The maximum range for a direct Bluetooth connection is 10m (33ft). To control the vibrator from a long distance, Vibease uses the internet from the phone to bridge the gap.
We build Vibease Bluetooth vibrator with a strong security in mind. In order to connect to the vibrator, you have to press the pairing button. Without pressing the button, the vibrator will reject any connection request. Once it's paired to a phone, there is no other phone can connect to the vibrator until you press the pairing button again. We also encrypt the communication channel between the phone and the vibrator. To remote control from a long distance, you need to ask for a permission through the app before you can control it.