Vibease Jewel Collection: Emerald Vibrator
US $69.00 US $51.75
With its soft curves, intense vibrations and playful vibrating rabbit ears, Vibease Jewel Collection: Emerald promises to stimulate your senses all over your body, turning gentle movements into pure erotic ecstasy.
Key Features
Clitoral vibrator with soft curves rabbit ears.
7 Vibration intensities and patterns offer versatile play options.
Soft silicone fits comfortably in your hand.
Solo fun or as a great accompaniment to foreplay.
USB rechargeable. Up to 3 hours of play, no more batteries.
Waterproof for fun moments in the shower.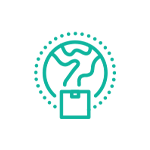 Worldwide Delivery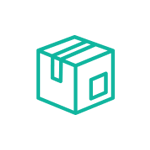 Discreet Packaging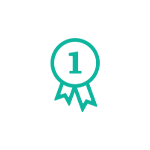 1-year Warranty
Overall Rating
2 customer reviews
Cute And Lightweight!
by Cat, SassyCat3000 - Verified Purchase
It's cute. It reminds me of a kawaii rabbit and is very lightweight. The ears are easily spread apart and seem to be able to return to form without issue.

I also really liked the clear ring around the bottom of the Emerald. It lights up when you turn it on and changes color every time the vibration setting changes.
Strong Vibrating Patterns
by Louise, CaraSutra - Verified Purchase
I do really like the Vibease Jewel Collection Emerald clitoral stimulator. I positioned the prongs so one sat above and the other below my clitoris, this offered a significantly better experience and provided multiple orgasms.

Emerald earns a place in my bedside toy box due to its mesmerising light displays andstrong vibrating patterns.
We prioritize your privacy as much as ours. We will send out your product in plain anonymous packaging to preserve your privacy. Only recipient name and shipping address will appear on the packaging.

However, due to International shipment requirement, a label of "Handheld Massager" will be displayed on International shipment packaging.
We accept payment in PayPal as well as most of the major credit cards. If you do choose to use credit card to make the payment, please click on the "Don't have a PayPal account?" button, as shown in the screen shot below.
If you do need any further clarification, please contact us at
info@vibease.com
.
If you encounter issue when making payment with your credit card, below are some possible solutions:
Please make sure you have sufficient credit on your card.
Please make sure your card is in good condition.
If your credit card is linked to any of your PayPal account, please make sure the linkage is confirmed and in good condition. You can either confirm or remove the linkage and try to use your card to make the payment again.
After the above, if the problem persists, please capture a screen shot of the error message shown on screen, email it to us at
info@vibease.com
, we will assist further.
Your purchase will appear as a charge from "VPL".
Yes, we ship to most of the countries. Shipping fee does not include extra fees from Customs, or additional costs associated with your country.

Please note that we are not responsible for these Customs fee or additional costs associated with your country. If the shipment was being sent back due to the recipient refusal of paying the Customs tax and duties, we will have the order abandoned and all sales will be final as the recipient is responsible for all duties and taxes applicable to the country of delivery.
Please contact us at
info@vibease.com
with the following:
Order code
Detailed description regarding the issue of the product.
A photo of the product with the product packaging box.
*Please do not discard the item, we may need it to be returned for further investigation purposes.
**Please do not ship the item back to us without contacting us via email, as most of the issues can be resolved via email.
Your shipment tracking number will be emailed to you once it is available from our shipping partner. Usually you will receive it on the next day, or the day after.
Do email us at
info@vibease.com
if you do not receive your tracking number two days (excluding Saturday, Sunday & Public Holiday) after your order.